TECHNO CULTURE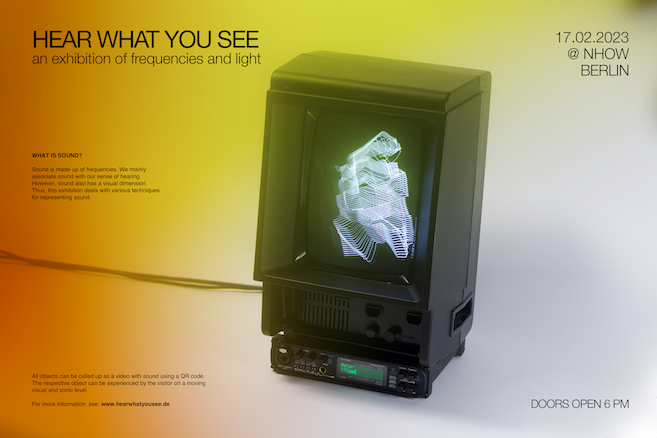 EXHIBITION
On 17.2.2023 the »Hear what you see« work show by Sascha Bachmann starts in the gallery of the NHOW Hotel, Stralauer Allee 3, 10245 Berlin. Large-format photos, an oscilloscope installation and a live presentation will be on display.

The artist and musician, also known under the pseudonym »HAND«, provides an audiovisual insight into the world of frequencies for one month. Sound becomes visible and malleable.

In addition to Bachmann's works, another artist of the genre is exhibiting. Dallas-based artist Evan Henry (aka Cinema AV) focuses on the Polaroid format. Using the legendary instant camera, he captures specially generated oscillographic images. Several series of his production can be seen.

WHAT IS SOUND?

Sound is made up of frequencies. We mainly associate sound with a perception of our hearing. However, sound also has a visual level. Thus, this photo exhibition deals with the various techniques for representing sound.
The creation of this audio/visual source is called »Vector Synthesis«. It includes several physical practices.
All objects can be called up as a video with sound using a QR code. The respective object can be experienced by the visitor on a moving and sonic level.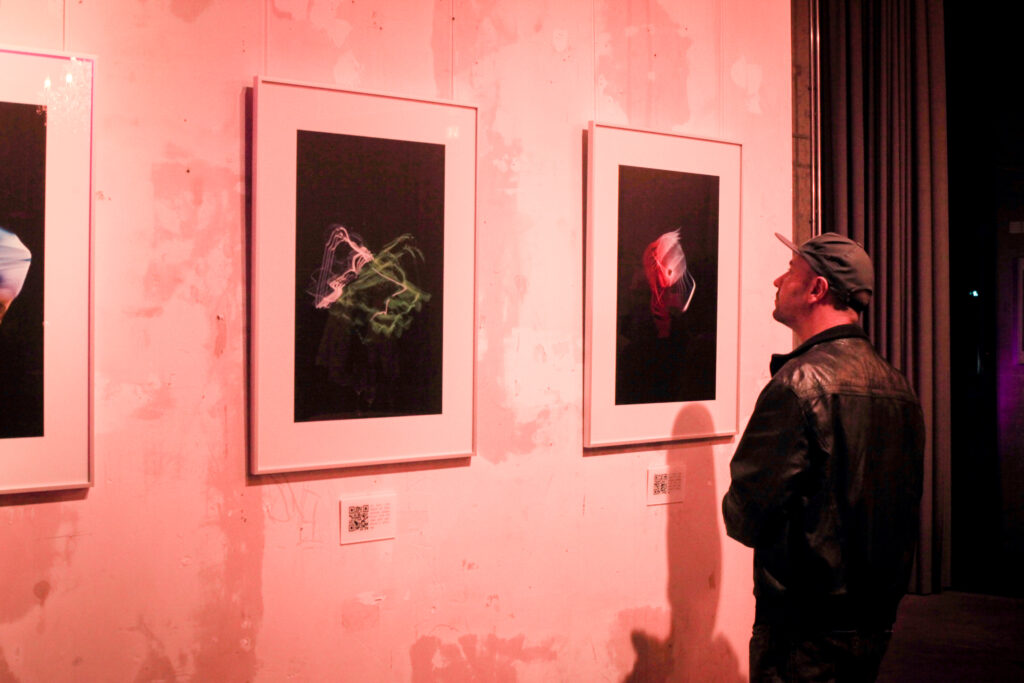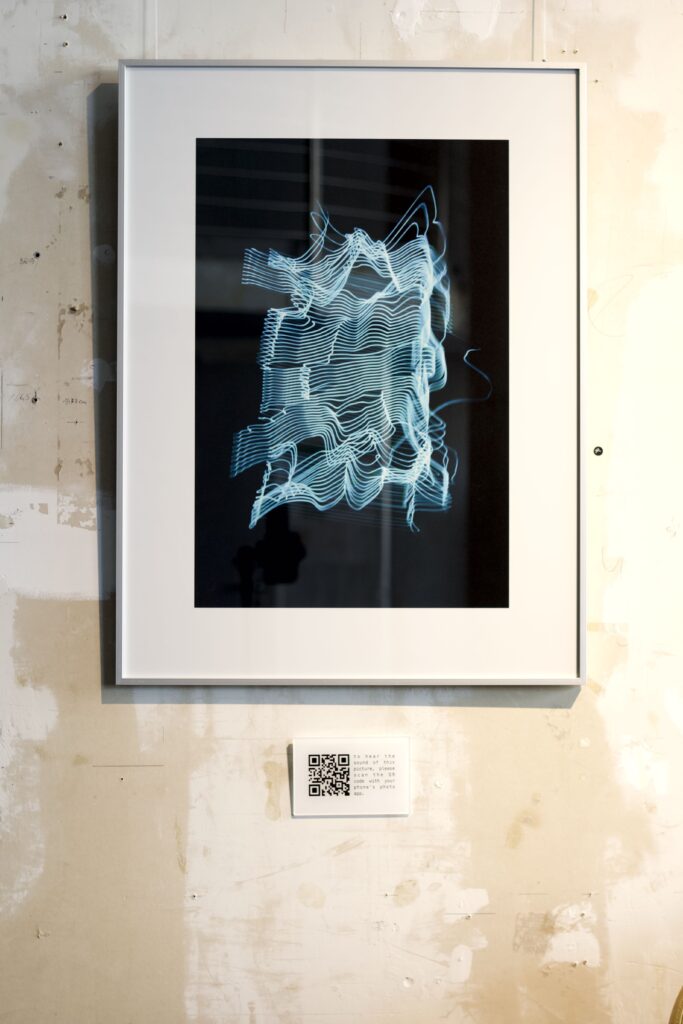 pictures by Sascha Bachmann